Danish authorities publish a report showing how Opus remote sensing is an efficient solution for identifying heavy-duty trucks for subsequent roadside control by the police.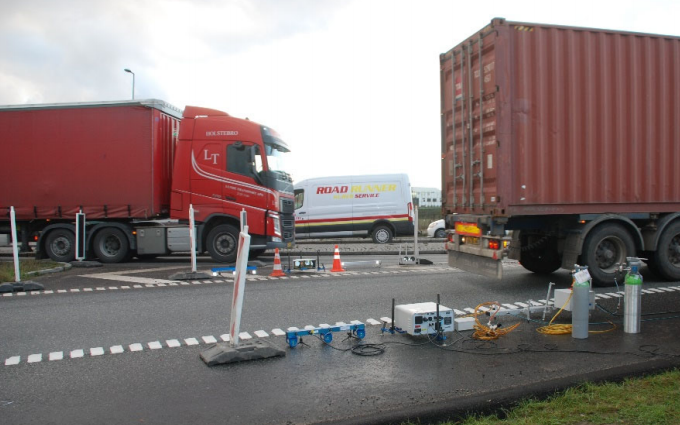 Opus partner NEQ ApS and the Danish Centre for Environment and Energy (DCE) have conducted a project on control of Selective Catalytic Reduction Systems (SCR-systems) and diesel particle filters (DPF), which was initiated in September 2019 and finalized in January 2020. The project was proposed by The Danish Environmental Protection Agency, Ministry of Environment and Food, the Danish Road Traffic Authority, and the Danish National Police. The project focuses on control of SCR cleaning systems for removal of nitrogen oxides (NOx) in the exhaust from heavy-duty trucks and methods for identification of manipulated and defect SCR-systems.
The final report declares:
"The project has [...] demonstrated that using the remote sensing method is an efficient method for identifying heavy-duty trucks for subsequent roadside control by the police. Combining measurements and roadside control makes it possible to focus the police resources towards controlling heavy-duty trucks with the highest likelihood of malfunctioning SCR-systems. Simultaneously, the combination of measurements and roadside control will have a preventive effect, since the measurements will make it possible to identify a much larger number of heavy-duty trucks with malfunctioning SCR-system than the police is able to find by control based on random selection for roadside control".
"We find that the RSD system from OPUS have some advantages related to the flexibility. The OPUS system can relatively easily be installed (takes less than an hour), and it can therefore be applied at several sites with a time frame of one week or if necessary even within one day".
"When the SCR-systems on Euro VI heavy-duty trucks are switched off, the emissions of nitrogen monoxide are increased by about a factor of 20".