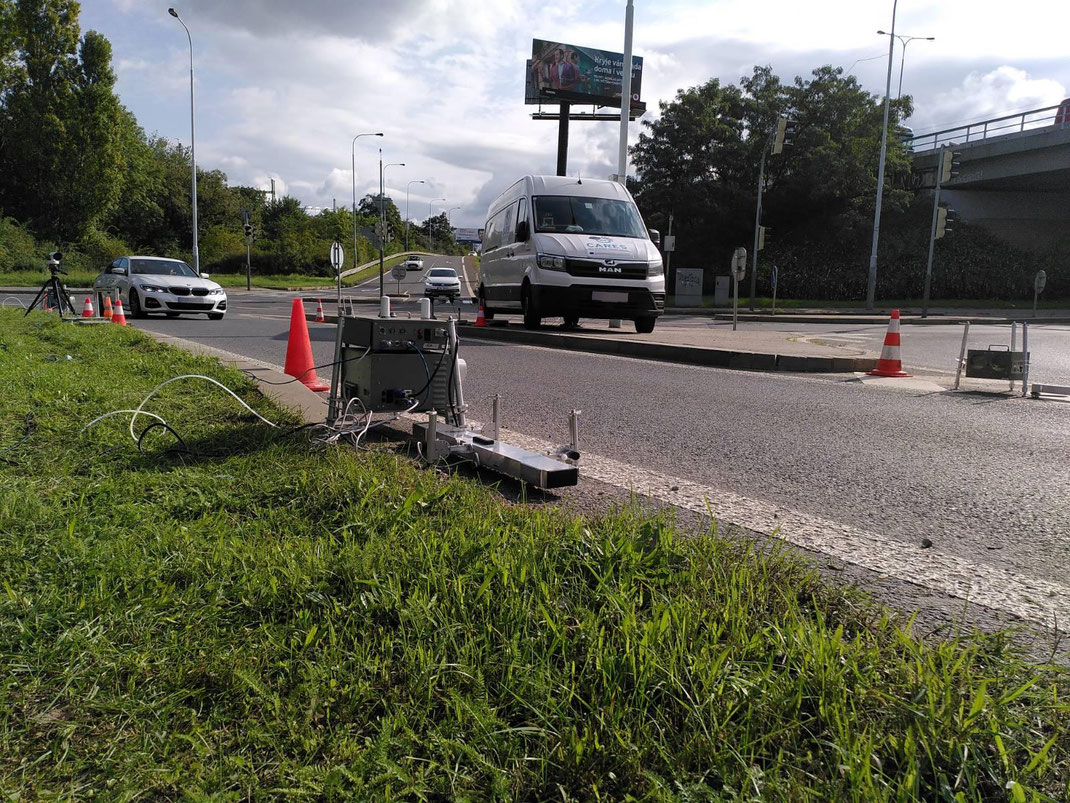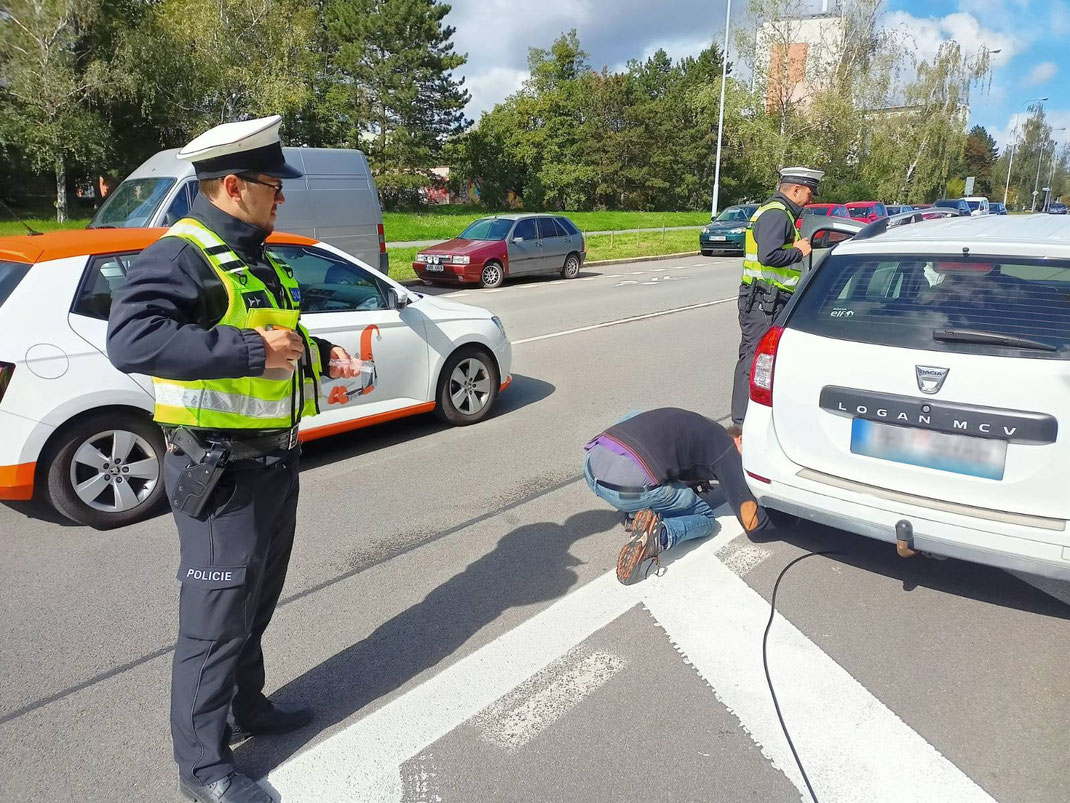 Following campaigns in Milan and Krakow, the CARES project recently completed the last city demonstration campaign in Prague, Czech Republic. Running from September 5 to September 23, the researchers used three types of contactless technologies—cross-road remote sensing, point sampling, and plume chasing—with the main objective of identifying high-emitting vehicles. The testing was carried out by the Czech Technical University of Prague, Czech University of Life Sciences in Prague, Airyx, Graz University of Technology, OPUS RSE, TNO, with support from the Technical Faculty of Prague, the Transport Research Centre, NOx consulting, Traffic Police Service Department of the Central Bohemian Region Police Directorate, coordinated by the Directorate of the Traffic Police Service of the Police Presidium, TUV Nord CZ, IIASA, TU Dresden, the ICCT, and IVL.
During the campaign, over 100,000 vehicles were measured using cross-road remote sensing techniques in several locations. The data will provide a valuable overview of the vehicle fleet and related emissions. Cross-road instruments were co-located with point sampling, which alone measured over 20,000 records and will provide additional insight on vehicle black carbon and particle number emissions. Two plume-chasing vehicles were employed to detect high-emitting vehicles: a car equipped with NOx sensors and a van equipped with full-scope lab-grade analyzers. The researchers measured over 1,400 vehicles using this method, among which around 1,000 were heavy-duty vehicles. Early results suggest that over 12% of measured trucks had high NOx emissions of several times their emission limits, most likely related to tampering or malfunctions. The involvement of the national police allowed a fraction of those vehicles to be pulled over for further inspections. Cases of manipulation, defects, and suspicious engine software issues were discovered.
Although high-emitting vehicles represent a small fraction of the fleet, they disproportionally contribute to total emissions. The CARES project is helping to develop the tools needed for their identification on the road, which is paramount in the fight for better air quality.
Measurements of this campaign will be analyzed in detail in the upcoming months with the objective of helping policymakers to set plans to reduce traffic-related emissions and harm to the health of citizens.